Thinking global, acting local.
After cycling 1200 km, visiting the food forest Ketelbroek, the Biesterhof farm in the Netherlands, Hof Lebensberg farm in Germany and Grand Farm in Austria. We have been discussing extensively about how to best help and support different regenerative farms. We discovered 3 ways how we think you could support the farms that are making a difference:
An increase in local demand for regenerative products is needed for several reasons. Buying from a Regen Ag source around you means that you contribute to lower carbon emissions. It also helps to connect with where your food comes from. A bonus is that your visit to the local Regen Ag farmer will enrich your knowledge as most farmers are very eager and excited to talk about their farming practices which means that you also get to learn about them.
Pay that extra, support the hard work
Paying extra is hard, but it is needed. When helping out farmers we have noticed how much hard labour, patience and risk are involved in regenerating farmlands. Farmers believe in what they do and they're ready to take risks.
The farmers we have visited shared, that their main economic hurdle is raising sufficient money in the first three years to invest in their farms. It takes around 5-8 years to hit breakeven, while it only yields modest returns.
From the first year, farmers need to show investors that there is demand for their products and that it is visible in their financial growth.
The loans taken are most of the time used to invest in buying land, infrastructure, and machinery. The employees are supported by earnings from the sales. Therefore, your purchase matters as you directly support the hard work of the employees.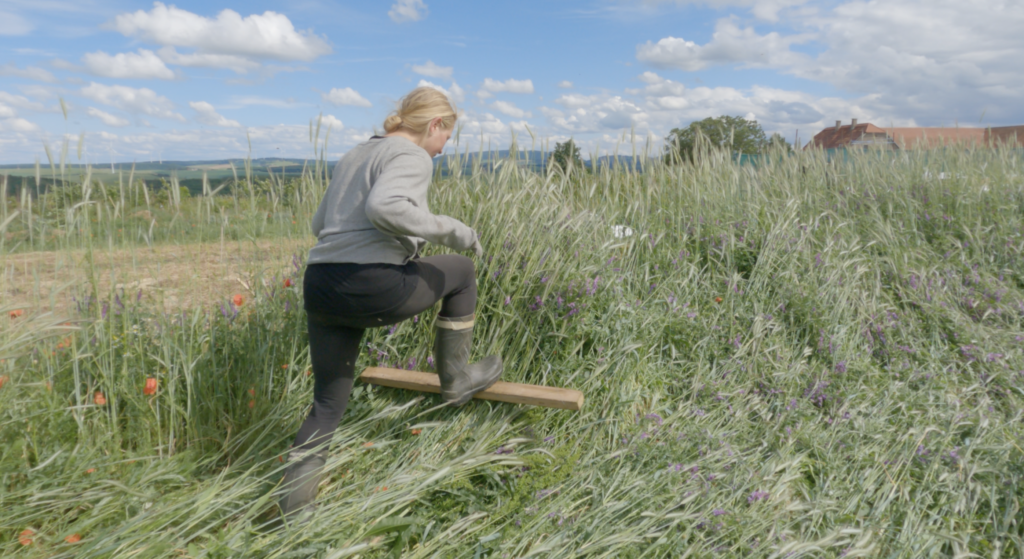 Go for the yellow carrot or purple potato next time
Regen Ag farms produce an extremely large range of edible products. Most of them are unknown to us and we tend to buy the things we already know. We can enrich our diet, by just selecting a different variety of the same carrot, artichoke etc. To our surprise, we discovered that Hof Lebensberg grows over 9 different varieties of artichokes….
By supporting and visiting local Regen Ag you also get to learn more about what varieties and sub-varieties you can grow and eat in your surroundings.
We hope you are enjoying reading it! Help us to keep on going by pressing donation button below. Thank you!
Lukas & Aisha