It is now a month since we left our home to cycle towards Tanzania, visiting farms along the way. To be honest, the road and weather have treated us well so far. We were also lucky to have so many friends and family along the way where we could stay for a hot shower, a meal and to relax. These breaks are also useful for getting some computer work done. 
But after such a nice stay, it is hard to leave and start cycling again, not knowing where to stay next. But we are happy to have such a comfortable start. Slowly but surely, we become familiar with cycling and wild camping. It is like a full-time job where routine is the key. It's hard to get up early in the morning and pedal all day to reach your goal! At these times, when you feel tired and have some leg pain, it is important to tell yourself that it is the process that is important and not the destination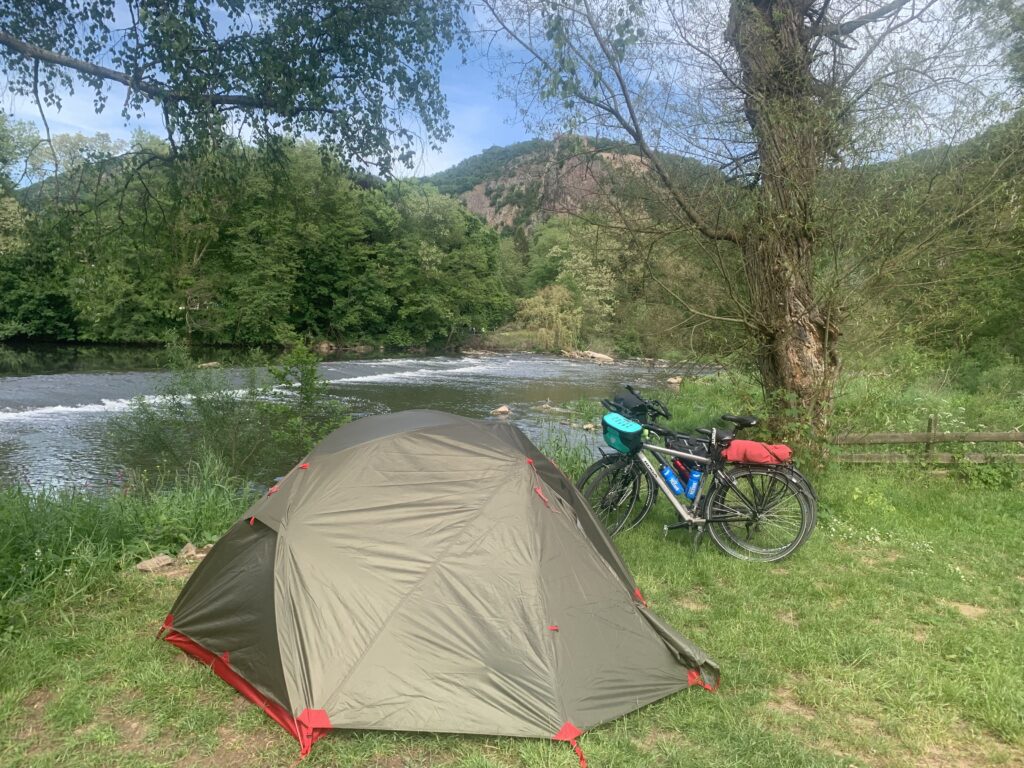 So far, it has been a slow journey. We have crossed two countries and visited four farms: two in the Netherlands and two in Germany. Cycling in Germany was absolutely amazing. The height differences and the beautiful castles on top of the mountain in almost every town. Especially cycling along the Rhine was fantastic along the vineyards and the beautiful mountains. We marvelled at the beautiful cities such as Cologne, Heidelberg, Regensberg and Passau. Passau in particular was incredible because it borders Austria and three different rivers flow through the city: the Danube, the Inn and the Ilz (see picture below).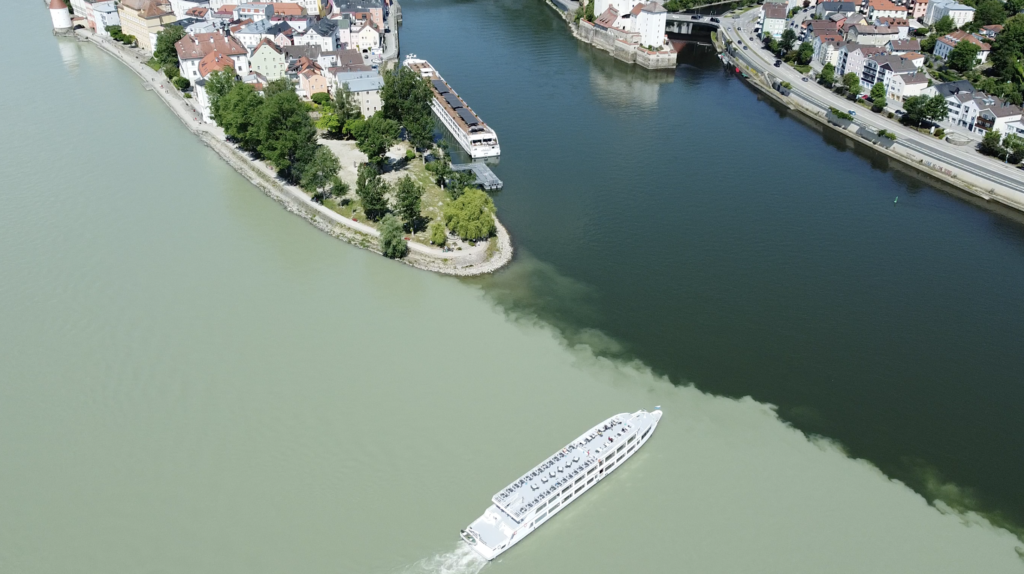 All the cities have so much history and monumental sights. We also witnessed the changes in identity as we crossed Germany. Especially the difference in Bavaria, the southernmost state of the "Bundesländer" (the 16 partial states that make up the Federal State of Germany) and other states we crossed such as North Rhine-Westphalia, Rhineland-Palatinate because people called themselves Bavarian while in the other states the identity of the states was not so often mentioned. 
At the moment, we are on our way to Vienna, cycling along the Danube, one of the EuroVelo routes. Extremely comfortable to cycle on and lots of cycling facilities, such as repair stations and benches and public toilets. The views are also incredible along this route. A recommended destination for beginner cyclists.
We hope you are enjoy reading it! Help us to keep on going by pressing donation button below. Thank you!

Lukas & Aisha