CYCLING IN KENYA IS MAGICAL!
Initially, we had a preconception that the further south you go, the harder it gets to cycle. After cycling a total of 5,600 km, we were extremely satisfied to cycle in Kenya.
On the main roads, the tarmac is well laid and there is a shoulder to cycle on, which gives space and a safe feeling. But because we would cycle to farms we would not take a direct route, making the terrain challenging, with steep hills and rocky paths. The weather can also be unpredictable, from a scorching hot sun to unexpected downpours. The Kenyan landscape is extremely beautiful, we cycled around the Mount Kenya region, which was lush and green, as we cycled north the areas became drier and the vegetation changed completely. Not only the landscapes but also the temperature and weather changed completely. For most of the trip we were lucky with cool weather, only in the north in the Laikipia region and on our way down from the highlands of Kericho to Lake Victoria we had to deal with high temperatures and humidity, which sometimes made cycling a bit more difficult.
Since we started from Nairobi, we also had to get used to the high altitude. Cycling between 2,000 and 3,000 metres altitude requires a lot of effort. Although the landscapes in Kenya are quite hilly, they were not as steep as in Jordan.
The roads can be hectic, but despite the occasional reckless matatu (bus) driver, most drivers were aware of us and gave us space and even honked positively at us from time to time.
What made our trip even more memorable is that the people we met in Kenya were extremely warm and welcoming, often greeting us with Karibu Kenya and big smiles, and inviting us to drink Chai (tea), eat Ugali (maize porridge) and Skumawiki (kale).
While cycling near the national parks, we came across wildlife such as: zebras, giraffes, antelopes and monkeys, which made cycling even more exciting. Along the way, we met many local cyclists, who joined us and also at times helped us find overnight accommodation.
All in all, cycling in Kenya has been incredibly rewarding. The scenery is breathtaking, from the green hills of the Great Rift Valley to the white peaks of Mount Kenya. Exploring the countryside by bicycle gave us a unique sense of freedom to explore and interact with the country and its people.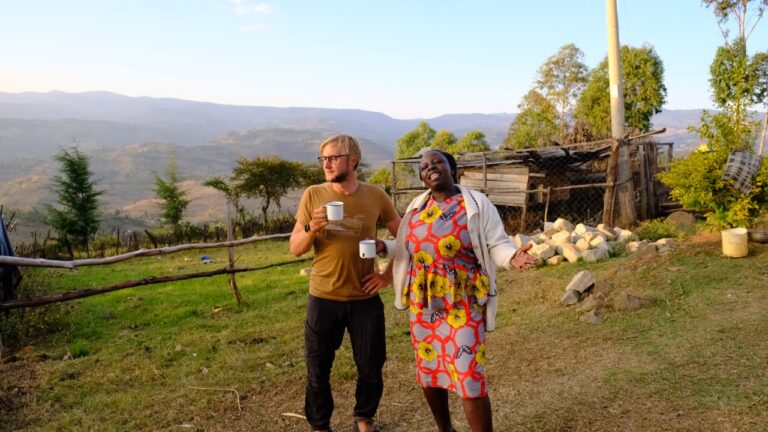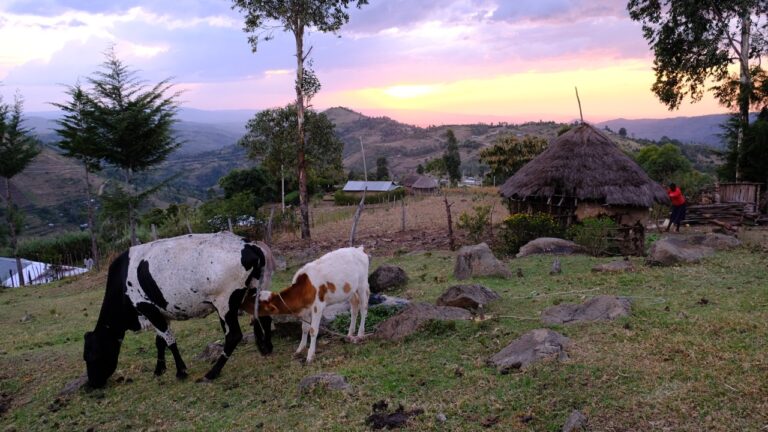 The hospitality of the locals and the wonderful animals, except for the cows, who stepped on our tent 🙁
We had an amazing call with European Commissioner of Environment and Oceans, Virginijus Sinkevicius, discussing our #CycletoFarms project and the work of regenerative agriculture farmers. We discussed incentives and the EU export ban on pesticides. #RegenerativeAgriculture
Our friend Susan van Weperen is on a mission! She is planning to hike the Pacific Crest Trail (PCT) starting in April 2023. This 4265 km journey will take her from the border of Mexico to the border of Canada, crossing the entire United States. Throughout the five-month hike, Susan aims to collect €15,000 which will be used to plant a forest in the Netherlands. See Susan's mission on https://www.pctree.org/.
Students were inspired by Cycle to Farms and, after their exams, took their bicycles to learn from the farmers. Read their story here.
Do not forget to press on the support button below, to keep us going!
With gratitude,
Aisha & Lukas